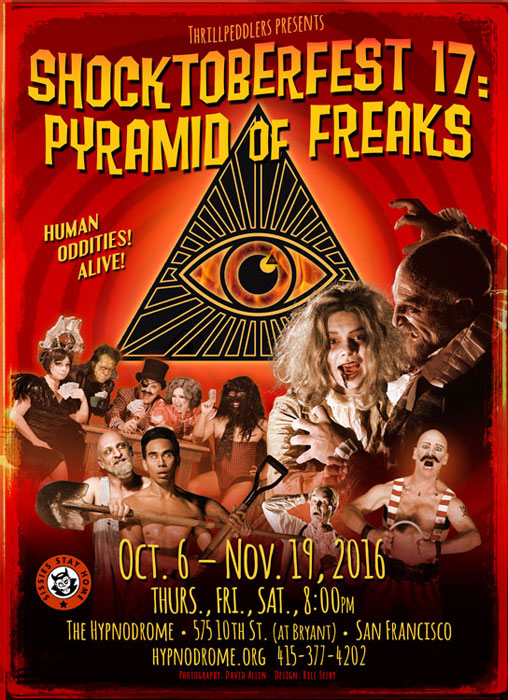 Previews October 6 and 7 at 8:00 pm
Opens October 13 and plays through November 19, 2016
Thursdays, Fridays & Saturdays at 8:00 pm
(Plus two special Halloween performances on October 30 and 31)
Only at The Hypnodrome
575 10th St. (at Bryant), San Francisco
Tickets $30 – $35
Buy tickets online
Info: 415-377-4202
The 17h Annual Extravaganza of Terror & Titillation includes five new one-act performances:
THE HAUNTED HOUSE
A Classic Grand Guignol Thriller
by Marc Bonis-Charancle. English version by Richard Hand & Michael Wilson
THE HELLGRAMMITE METHOD
A Modern Mortality Tale Probing the Horrors of Parasitic Dipsomania
Written and Adapted for the Thrillpeddlers by William Selby
(original Twilight Zone version broadcast Nov. 5, 1988)
DEMON TRAIN TO SODOM
A World-Premiere Pulp Fiction Musical by Scrumbly Koldewyn
PYRAMID OF FREAKS
A World-Premiere Black Comedy by Rob Keefe
A LIGHTS-OUT SPOOKSHOW FINALE
Created by Nicholas Torre
This annual festival of Grand Guignol horror theatre and black comedies plays as a Limited Engagement – only 22 performances.
Directed by Russell Blackwood and Noah Haydon
Cast: David Bicha, Kai Brothers, Culpability Brown, Natalie Demchenko, Cameron Eng, Alix Feinsod, Dan Foley, Jim Jeske, Eric Johnson, Zelda Koznofski, Earl Alfred Paus, CJ Smith, Rochelle Urban, Jason Wade, Crystal Why… featuring the band Vagabondage: Cindy Emch, John Flaw, Sean Malroy, Hans Winhold.
Preview Video: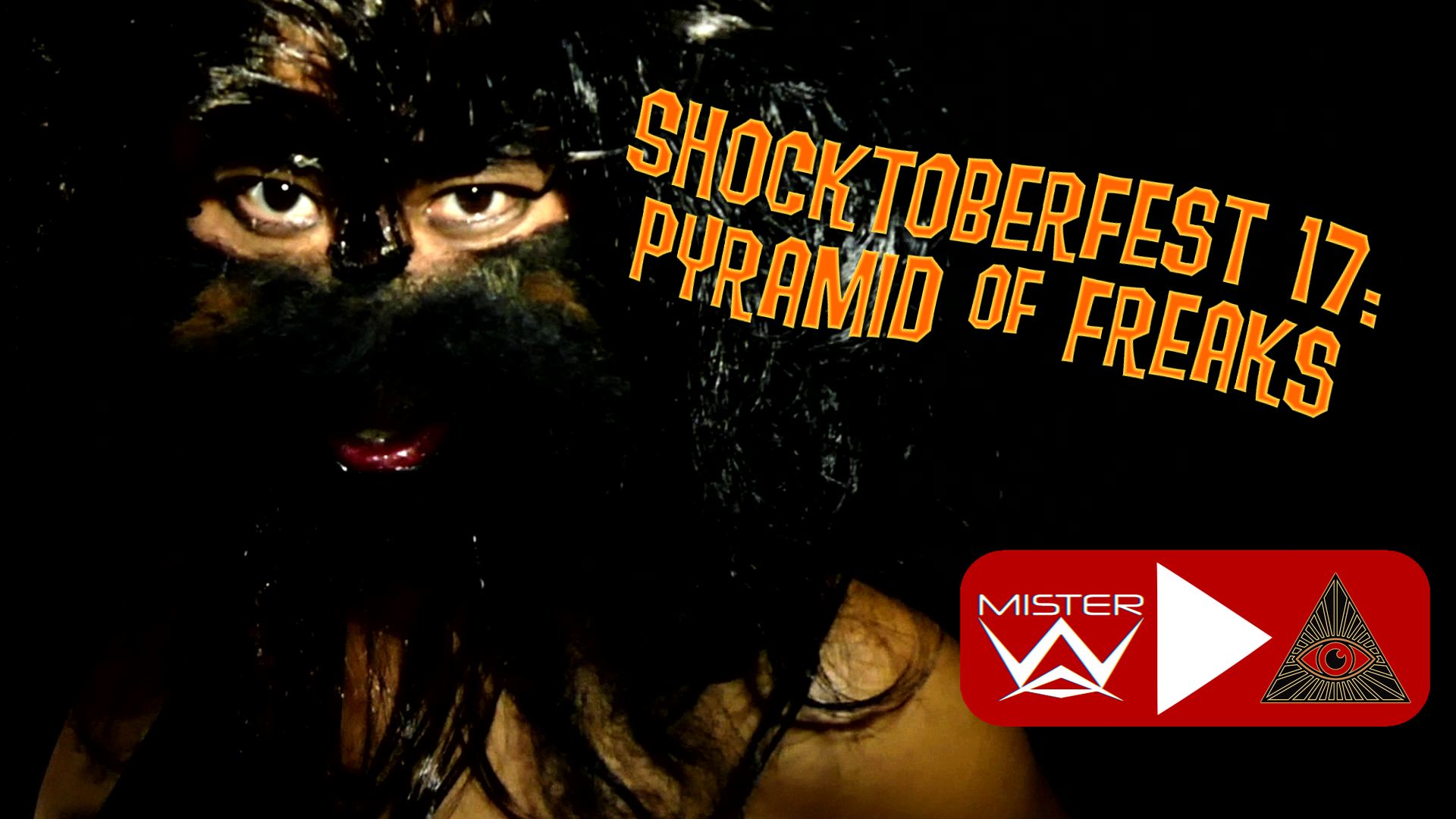 Visit hypnodrome.org to find out more about the programs at Thrillpeddlers' South of Market performance venue.