Thrillpeddlers launch their 2015 season February 12-14 with "Bad Luck…Love…and Lincoln." This oddball weekend celebrates Lincoln's birthday, Friday the 13th and St. Valentine's Day and gives audience's a glimpse of our upcoming productions. Tickets are now available online.

Performances begin March 12, 2015 for "Jewels of Paris," a revolutionary new Parisian revue with songs by our resident composer Scrumbly Koldewyn.

We're also now able to accept contributions to the company online and hope you'll consider making a gift to keep our theatre going strong.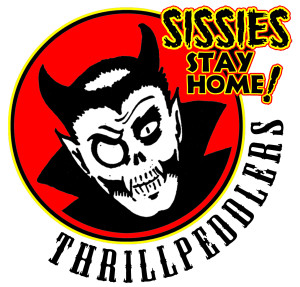 Producing Artistic Director:
Russell Blackwood
Email

Press/Media Contact:
Lawrence Helman PR
415-661-1260
lhelman@sbcglobal.net
Press Release

The Hypnodrome
575 10th Street
San Francisco, CA 94103
415-377-4202
More Info
Tickets
Map