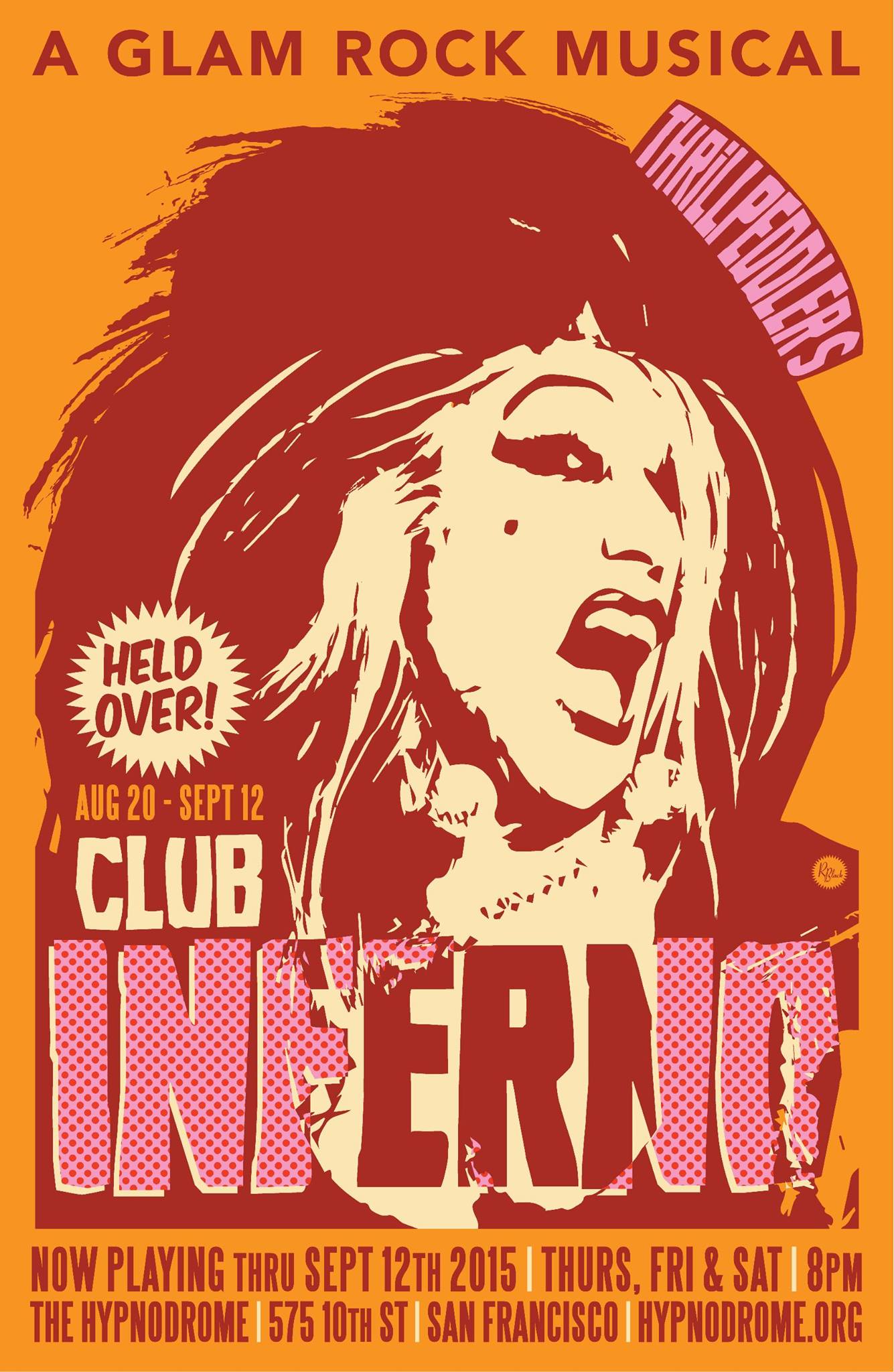 Concept, Book, and Lyrics by Kelly Kittell
Music & Lyrics by Peter Fogel
Add'tl. Material, Musical Direction & Arrangements by Birdie-Bob Watt
Choreography by Marilynn Fowler
Directed by Russell Blackwood
Held Over thru September 12, 2015!
Only at The Hypnodrome
575 10th St., San Francisco
Buy tickets online
Info: 415-377-4202
Club Inferno, a Glam-Rock Musical based on Dante's Divine Comedy, is "one hell of a good time", blending sinful women and kick-ass rock with a classic story of the afterlife. This home-grown rock-stravaganza is a perfect fit for Thrillpeddlers' 8th Theatre of the Ridiculous revival, their annual tradition that revived The Cockettes musicals.
Cast: Peggy L'Eggs, John Flaw, Birdie-Bob Watt, Noah Haydon, Leigh Crow, Zelda Kosnofsky, David Bicha, Barney Ford, Lisa McHenry, Amber Sommerfeld, Carol Ann Walker, Crystal Why, Diogo Zavadzki, Jason Wade, Owen Asdell, Tommy Salami, Tim Purdue and Steve Bolinger.